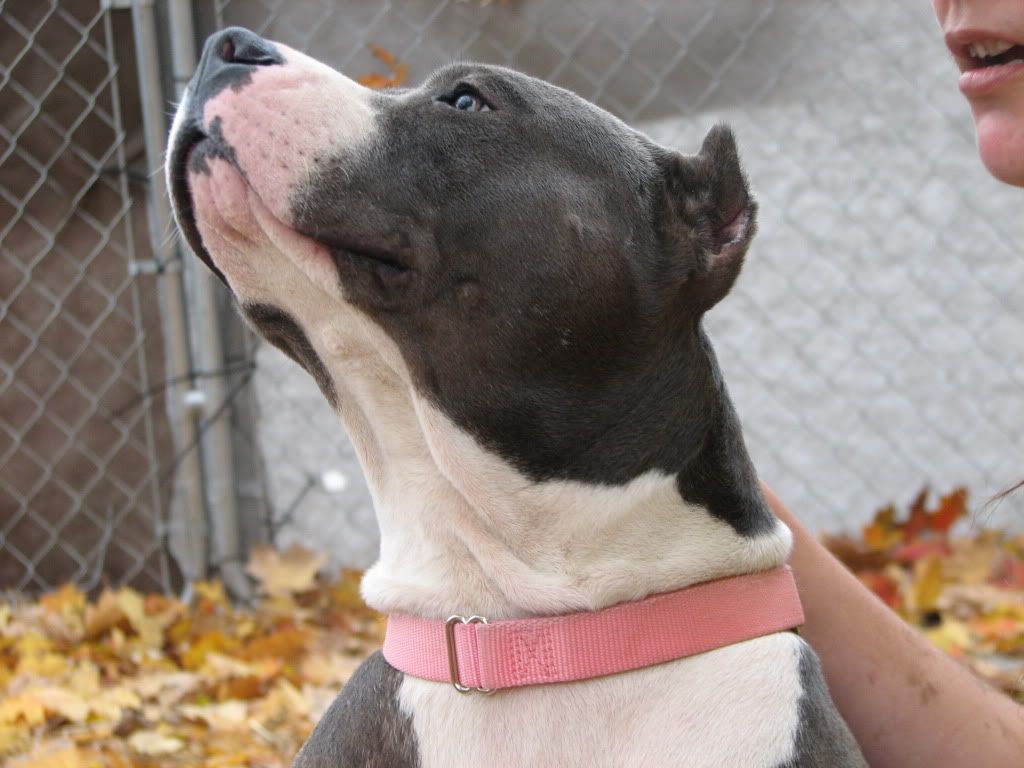 Remember our
Wordless Wednesday
post from yesterday? Well, we'd like to introduce you to Ms. Eva! This dignified lady is our last confirmed dog (although there are several others we'd like to bring in *hint hint*) from this summer's big Missouri-based dog fighting raid and rescue. Eva was a highly sought after girl up at the bunker and we are HONORED that she will be making her trip down to South Carolina soon.
Eva is what many recognize as an American Bully, a dog that looks very much like a pit bull and has similar roots but was bred to be larger and presumably, less "terrier". She's about 4-5 years old and her body is visibly worn from MANY litters of puppies. It's a bit grotesque and startling to see the ragged appearance of her vulva alone, much less the sagging teats that bear evidence to her primary purpose in life.
When we met Eva, there was no doubt in our minds why everyone thought her to be so special. She's a big girl with a big heart and a wonderful desire to be close to you, giving you kisses and getting her back scratched.
We liken her personality to that of Mrs. Howell from Gilligan's Island. She's not "snooty" but seems to give off that air of prestige one often may see from those who've experienced the finer things in life. Lucky for Eva, she'll get that for sure now, for the remainder of her life :)
Eva's new foster dad has been patiently waiting on her arrival and has been making plans for wonderful things for her like a custom cedar bed to fit her crate and a custom harness! We've been trying to talk him into dressing her up in pink to symbolize the princess that she is. We're still working on him there ;)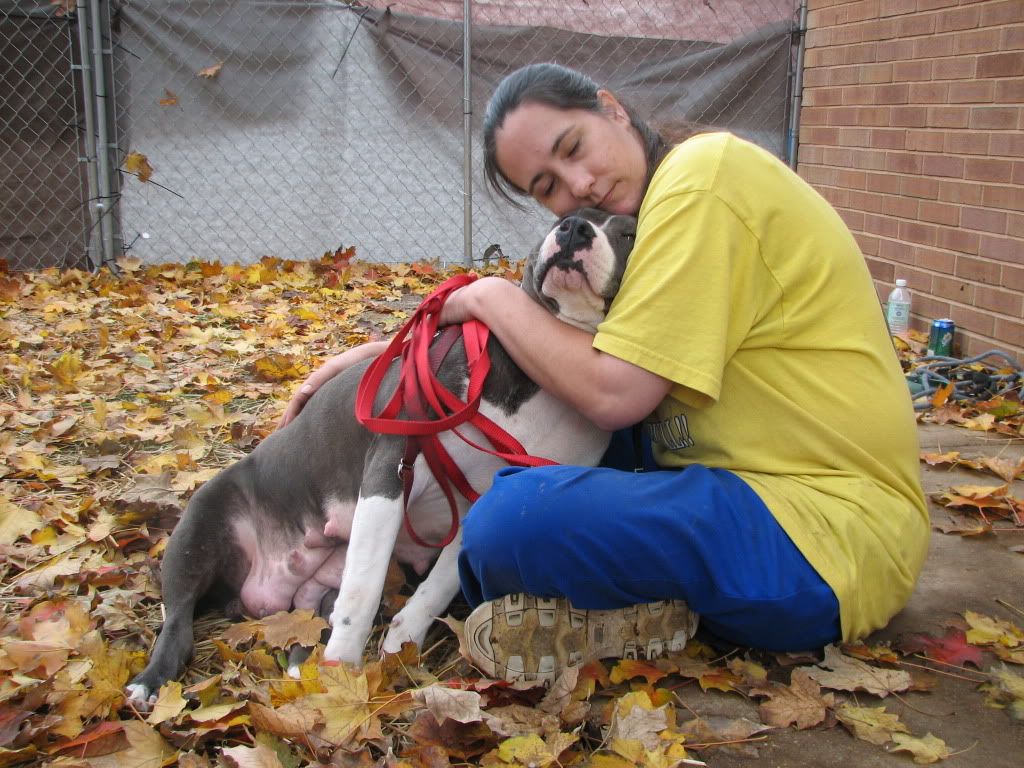 Like our other bust dogs (
Eddie Munster and Ms. Suey Dolittle
), Eva's foster dad plans to take her to her highest potential by becoming a CGC certified therapy dog. And Eva has it even MORE lucky - her foster dad has a very strong interest in adopting her. Her move to her new home in the Charleston area may very well be her forever home. We could only hope all dogs be so fortunate!
Again, we want to take this opportunity to thank all the wonderful people at the
Humane Society of Missouri
and the
volunteers that came from all over the country
to help in caring for such a massive number of dogs for many months. Another thanks goes out to
Mutts N Stuff
, our favorite pit bull rescue in the Mid West, for helping us out and being a great mentor through the whole process. This has been an amazing rescue effort and means so many unbelievable things for pit bulls confiscated in future busts. Great work everyone!