Since we don't have a shelter facility, we have no where to put up a tree for this holiday season. So, we improvised! But, we need your help decorating the tree!
Right now, our tree is fashioned with blinking lights, but there aren't any ornaments or even gifts under the tree. You can help with this though, and make the season merrier for the dogs in our program :)
We have several different ornaments available to choose from, and when you donate, you have the option to leave a message and tell the world about your donation :) If you have a special pet or person in your life that you would like to recognize, purchase an ornament "In Honor Of" or "In Memory Of" your loved one.
Click Here
to view our Holiday Memory Tree and donation options :)
Our needs are great this holiday season as donations have slowed down and our dogs still need care. If you've been keeping up with our blog, you'll know that the three puppies were diagnosed with Demodex and Sir Java has been suffering as well. Treatment can get expensive as these particular mange mites are persistent and it sometimes takes a few months to be rid of them. Also, our shining star Golda, has been suffering from an unknown fungal infection that took over her whole body with icky, itchy lesions. She's making improvements now, but we've spent over $200 on her in the past month trying to get her better. Java still needs his neuter and a microchip so that's another $100 coming up VERY soon for him.
We mention these things because we want YOU, as our supporter, to know where your money is going. Our dogs are our priority and vet bills come first! Your help in succeeding with our goals is much needed and greatly appreciated!
Do you need a little extra push on seeing our tree as a finished product? Here is our rendition of what our Holiday Tree will look like upon full decoration: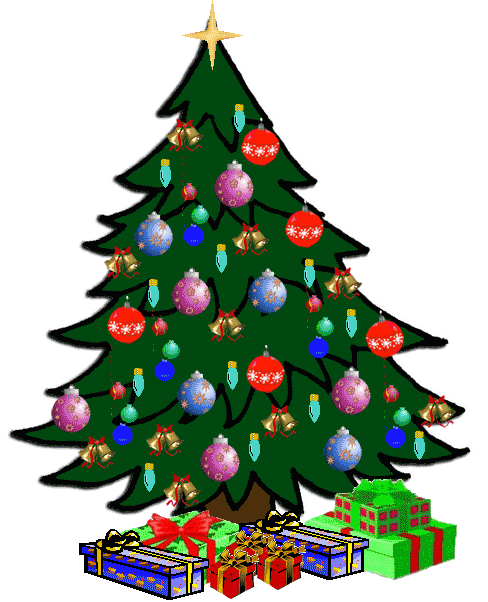 Thank you all and get to
Decorating!